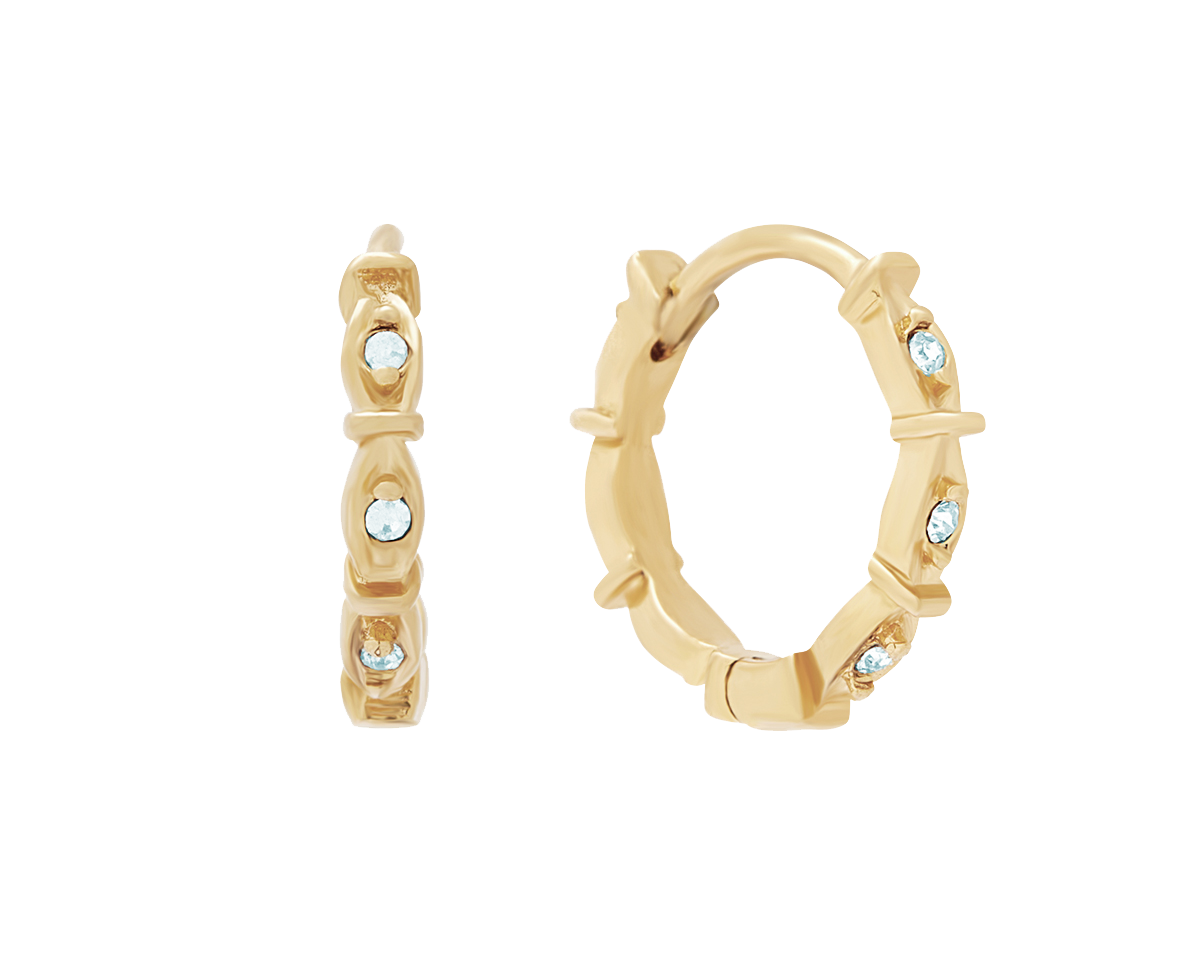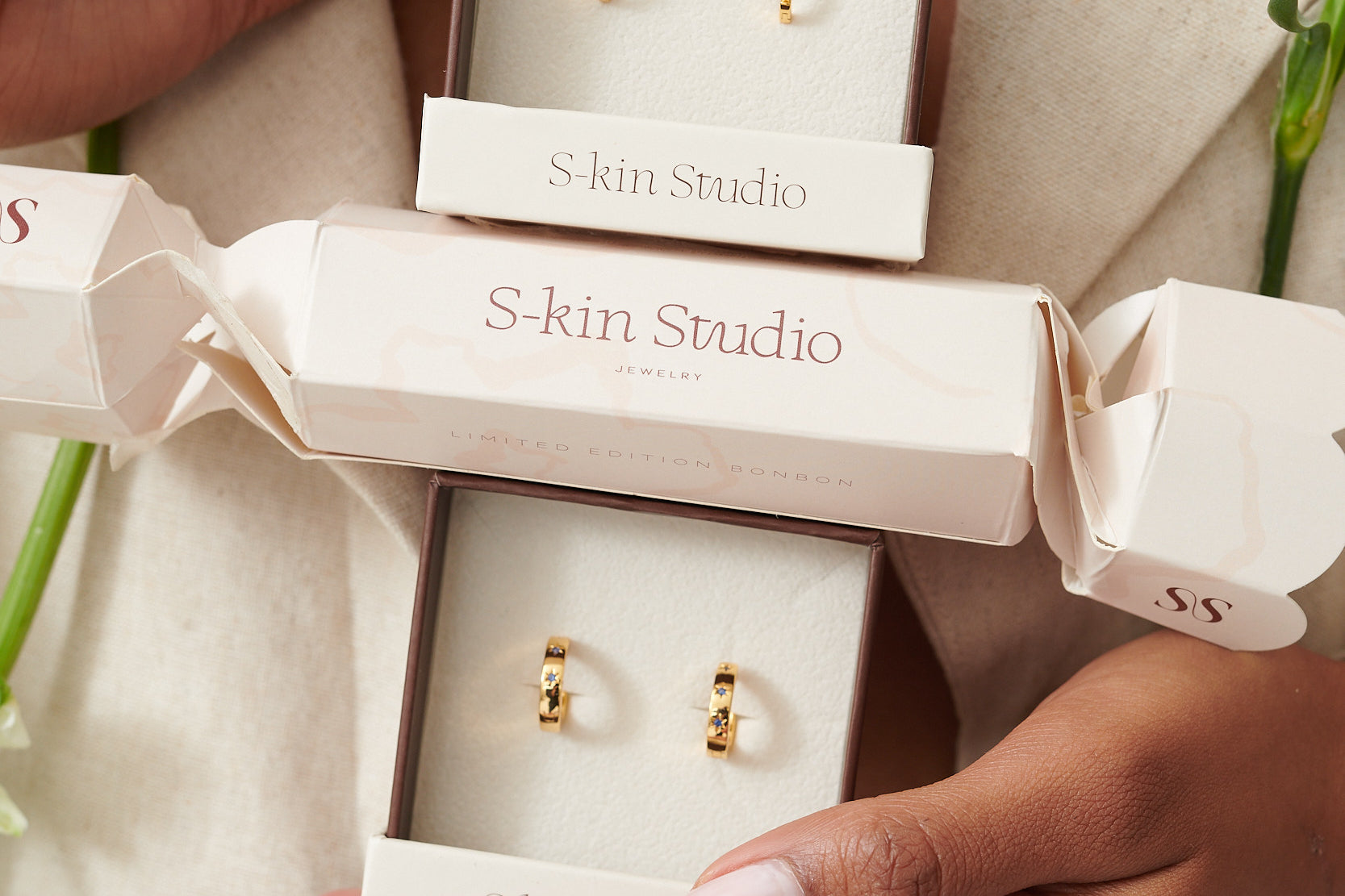 Madame Blanche Aquamarine Hoops
Gold-filled vs gold-plated: learn more
Item is in stock
Only

0

left in stock (1 sold in last week)
Item is out of stock
Item is unavailable
Next business day dispatch from Melbourne
Product Description
Inspired by a beautiful vintage wedding band that originated from Scotland in the 1960's, Madame Blanche is a modern take on a vintage huggie hoop. Colours of Summer takes our classic modern vintage best-seller and transforms them into colourful adornments for summery days ahead.
materials & dimensions
18K Gold Fill or Sterling Silver
Dimensions: 12mm x 12mm, 2mm thickness
Features six marquise-shaped aquamarine coloured cubic zirconias stones, we do not reccommend wearing these earrings in water
Click hoop fastening
GOLD FILLED VS GOLD PLATED
At S-kin Studio we only use the following materials for our gold products:

GOLD FILL
Can be worn in water
Tarnish resistant & long lasting

SOLID GOLD
Lasts forever
Most hypoallergenic
We don't use gold plated - here's why:

GOLD PLATED
Tarnishes quickly
May irritate sensitive skin
STORY BEHIND THE DESIGN
Inspired by the beautiful rich history of our own families, and our continual curiosity of the insides of our grandma's jewellery box, the Magnolia + Iris Collection is a dedication to our mothers and grandmothers. With reminiscent designs incorporating our love for all things vintage, we hope this collection sparks happiness and joy within your own journey with your loved ones.
Madame Blanche Aquamarine Hoops
So incredibly stunning!!
Absolutely love these earrings, they are so effortlessly stunning and elegant. They are simple and perfect for everyday wear aswell as an event for a little colour match moment with an outfit:)
Definitely will be looking to purchase in more colours!!!