Our Process
Sustainability and ethical manufacturing means a lot to us. We take every step possible to minimize our effect on the environment and reduce the negative effects of fast fashion by taking a holistic view to our jewelry making process.
Our Core Collection
All our core collection designs are put together using materials sourced from small businesses around the world. Our suppliers are making their difference by only producing solid gold, sterling silver, and gold-filled jewelry, thereby prolonging the life of jewelry and reducing our ecological footprint as consumers.
Our Prices
We have always aspired to offer high quality jewelry that is affordable and accessible for every budget. That's why we will always keep our prices as low as possible to ensure that you're getting jewellery that you love, within a price range that is suitable for you.
Our Packaging
Packaging is a huge contributor to environmental stress, and at S-kin Studio we place a large focus on only utilising sustainable and/or biodegradable products. Learn more about our packaging here. 
What "Ethical Manufacturing" Means for Us
The current state
The fashion and costume jewellery industry is rampant with not only cheaply made products, but also unethically made goods. Workers are often paid very little for their labour, and cheap materials are used to keep costs down. This is why you can often buy jewellery that is extremely cheap and comparable to the cost of your morning coffee.
A higher price point also does not necessarily mean a more ethical product either. Major distributors and jewellery powerhouses will often buy jewellery for less than $10 (including materials AND labour) and slap a mark up of over $200 to the price tag.
What does S-kin Studio do differently?
We are passionate about changing the way consumers view and buy jewellery. We care about what materials we use, how we produce our jewellery, and who produces our jewellery.

We are committed to producing and sourcing as ethically as we can. This means working with suppliers that pay fair wages, guarantee that no child labour is allowed within their factories, and who maintain a safe working environment for their staff. 

Our Bespoke Collections
While our core collection are made from findings sourced from small businesses all over the world, our bespoke collections are designed in Melbourne and lovingly made in our ethical factory in China and Mumbai, India. Working directly with our factory means that we are able to offer more styles and create a stronger connection between you and the amazing artisans that create our beautiful adornments.

We hope that is doing so we are able to further involve our customers in the design and making process of our jewelry to ensure we are creating something you genuinely love and can have a real personal connection to. We are also further able to expand our sizes and product offering to make sure you walk away with beautiful and bespoke jewelry pieces that will last for years to come.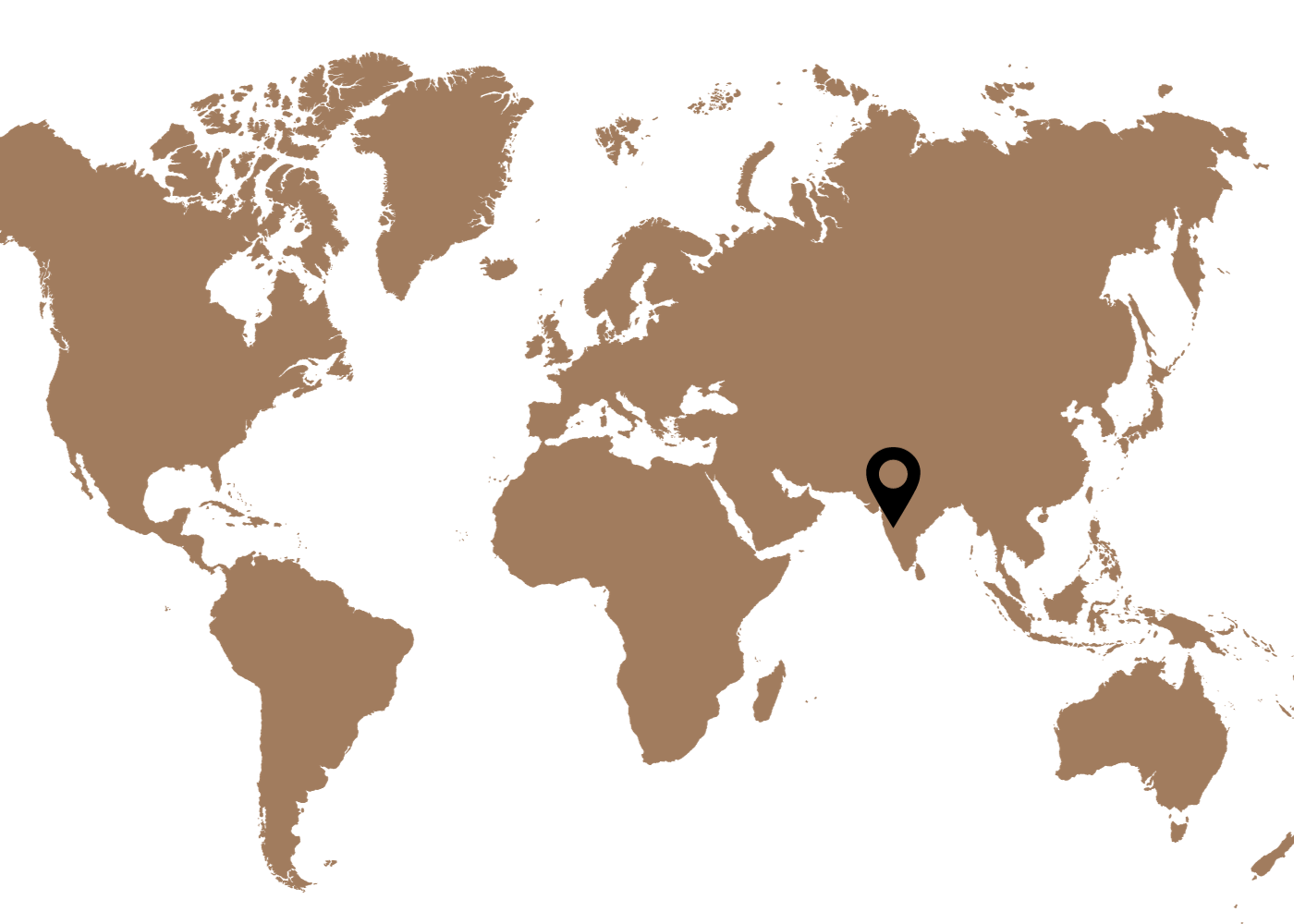 Location
Situated in the land of jewelry production, we found our factory in Mumbai, India. Fun fact: It was through trial and error that we found our current manufacturer. When our first factory run with our original factory when completely amiss, the owner of our current factory personally reached out to help us out of the sticky situation!
Female-Focused Family Business
The factory comprises of 100% female office staff, with over 80% of our artisan makers being women. Founded by 3 brothers, the business has grown to 3,800 makers located in Mumbai, India, and remains family owned.
Socially Focused Business
The average staff age sits at 41 years old, with programs to employ older women to work from home. All our extension chains are made by women over 60 years old who are unemployed and lack support due to their age.
Above Average Employee Benefits
The artisans work 8 hour days, with one hour break, 20 days paid annual leave, with paid public holidays such as the Diwali Festival, free upskilling and training programs, and worker insurance.
Recycled Materials
The factory uses recycled materials wherever we can. Scrap materials are reused for casting for at least 3-4 production cycles before being recycled. No lead, nickel, or any harmful materials are used in any process of making our jewelry.