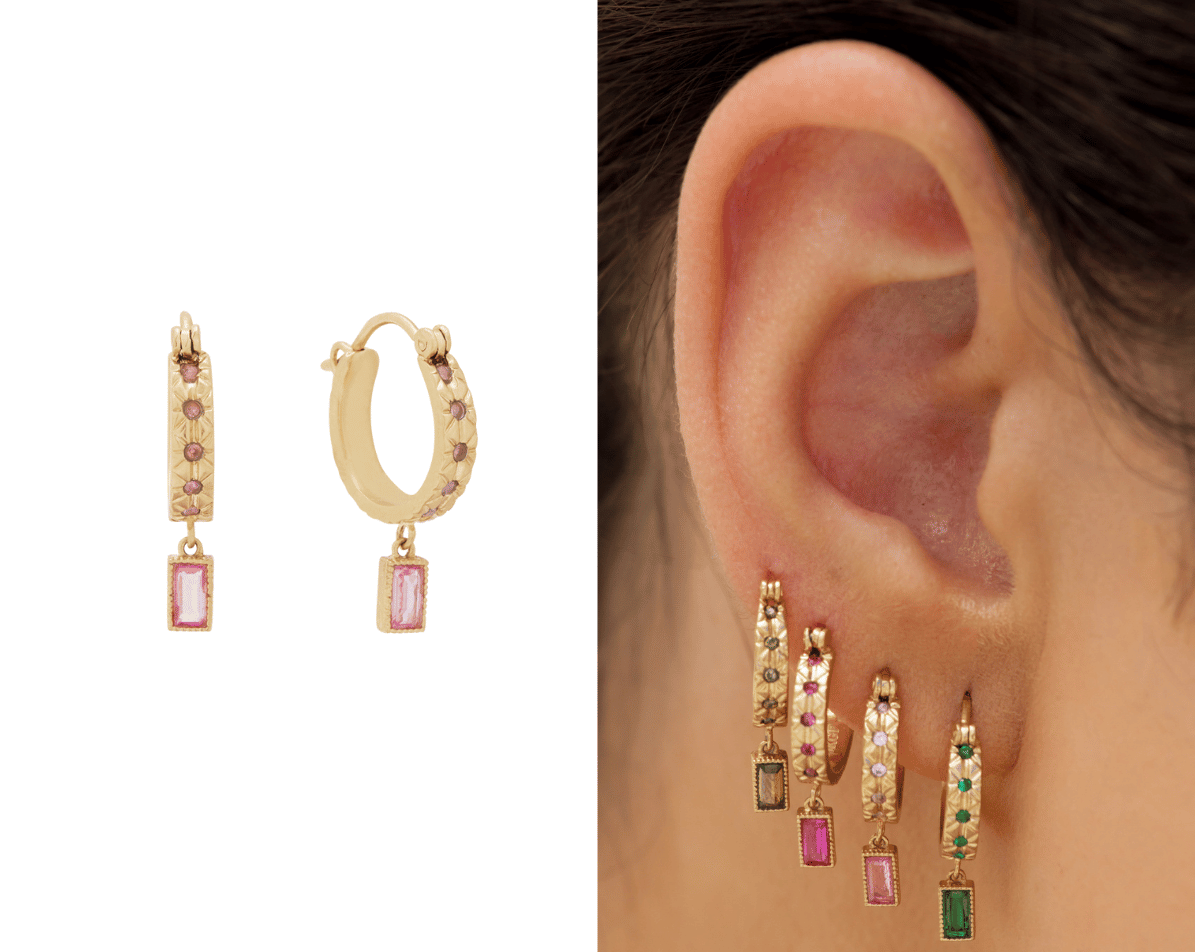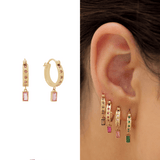 Book Your Piercing Appointment
Gold-filled vs gold-plated: learn more
Item is in stock
Only

0

left in stock (1 sold in last week)
Item is out of stock
Item is unavailable
Next business day dispatch from Melbourne
Product Description
To book your appointment, simply select your desired appointment time slot and add to cart. On the day, you will be able to select your choice of earring from our 14K Solid Gold Piercing Collection. Piercing Appointments in Melbourne at our Cremorne boutique are limited. We recommend booking in you ear piercing with our certified piercer at your earliest convenience.
We also offer an Earring Changeover service for those of you that may struggle to change your earrings out in piercings placements like the helix, tragus, forward helix, conch, daith or rook. Please note, we are only able to change your earring out with a S-kin Studio 14K Solid Gold earring from the Piercing Collection.
Terms and conditions: Failure to show up or cancellation of the appointment will result in a loss of the deposit. All piercing appointments are considered as final sales, no refunds will be issued after the service. Please make sure you are confident with your choice of piercing jewelry before your service as change of mind is not optional once pierced into your ear.
The boutique is located at Level 4, 84 Cubitt St, Cremorne 3121 VIC. Simply buzz Level 4 on the intercom for access. Please allow ample time for travel and/or parking.
materials & dimensions
Material: 14K Solid Gold
Post length: 8 -12mm
Gauge: 18G
Backing: Ball back with external threading or internally threaded stud
GOLD FILLED VS GOLD PLATED
At S-kin Studio we only use the following materials for our gold products:

GOLD FILL
Can be worn in water
Tarnish resistant & long lasting

SOLID GOLD
Lasts forever
Most hypoallergenic
We don't use gold plated - here's why:

GOLD PLATED
Tarnishes quickly
May irritate sensitive skin
Book Your Piercing Appointment
Frequently asked questions
CAN YOU PIERCE WITH GOLD FILL EARRINGS?

No, unfortunately we are unable to pierce with our Gold Fill or Sterling Silver earrings. We only pierce with our 14K Solid Gold Piercing earrings. This is because 14K Solid Gold contains enough pure gold that it is biocompatible and hypoallergenic. However, it is not such a high caratage that it might bend or loose structural integrity in your ear.
DO I NEED TO BOOK MORE APPOINTMENTS IF I WANT MORE THAN 1 PIERCING?

Within one appointment we are usually able to fit up to 3 piercings. If you would like more than 3 piercings we recommend booking 2 time slots to ensure ample time for your piercings.
WHAT PIERCINGS PLACEMENTS CAN I GET?

Our professional piercers are able to help you achieve tragus, conch, rook, forward helix, helix and lobe piercings.
WHICH PIERCING EARRING SHOULD I GET?

For people getting their first piercings or any cartilage piercings we generally recommend our ball back studs or our internally threaded studs. Studs will typically heal faster than hoops and allow for a more comfy healing journey. For those that are seasoned piercing lovers, we can still pierce with our 14K Solid Gold Hoops!
HOW MUCH DO I HAVE TO PAY FOR MY PIERCING?

The $50 booking fee is taken at the time of your booking to secure your appointment. When you arrive for your booking you will be able to select your piercing earring of choice from our 14K Solid Gold Piercing Collection. At the conclusion of your appointment you will only have to pay for the cost of the jewelry you selected minus your $50 booking fee. So essentially you only pay for the jewelry you are pierced with. The piercing service is FREE!
CAN YOU PIERCE MY EAR WITH 14K GOLD JEWELRY I OWN OR HAVE PREVIOUSLY BOUGHT FROM YOU?

Unfortunately not, we only pierce with autoclave sterilized earrings that we keep at the boutique. This is to ensure the earring is suitably clean and uncontaminated when it is freshly pierced into your skin.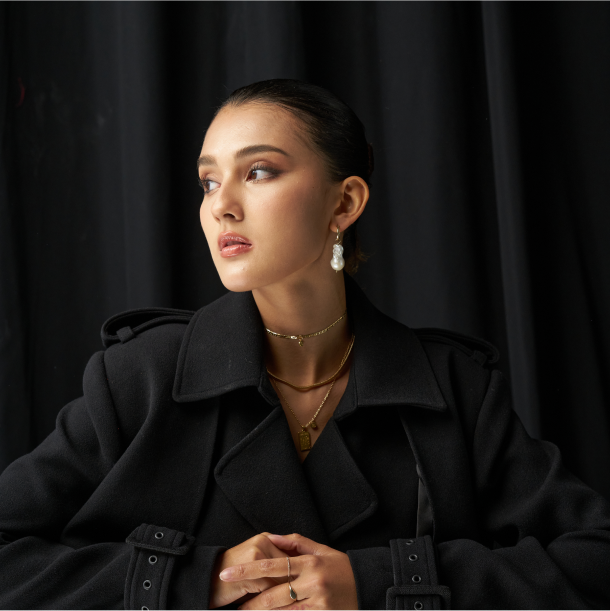 Lovely
Everyone was so nice and helpful. I was nervous and that made the experience a lot easier. I can't stop looking at my ear! they're so beautiful 😍
Piercing
Loved getting a piercing here - felt very comfortable and am so happy with my piercing! Can't wait to go back for more!
Amazing!
Sammah was wonderful, she knew exactly what I meant and took such meticulous effort in getting the jewellery in the perfect spot. She is so passionate and I will definitely seek her out again for my next conch piercing!
Ear piece
Great service and was done in a swift manner.
Great Service
Great service from staff in the store and the piercer however the ring earring clasp keeps popping off and isn't very secure.
Hi Rachel, I'm so glad you had a great experience with our Piercing Station in store! Our huggie hoops can be adjusted upward to restore the tighter click. If you still experience issues with your hoop, give us a yell at hello@s-kin.com.au and we can send through videos to help you!