Book Your Infinite Permanent Bracelet Appointment
Item is in stock
Only

0

left in stock (1 sold in last week)
Item is out of stock
Item is unavailable
Next business day dispatch from Melbourne
Product Description
Discover permanent bracelets and anklets in Melbourne with our Infinite Permanent Welded Jewelry. Exclusive to our Cremorne based boutique, our Infinite Permanent Jewelry is clasp less and are safe to wear while you travel. Once welded your bracelet or anklet cannot be removed making it impossible to loose! Please note: Anklets are an additional $40 on top of your choice of chain.
What is a repair appointment? If you already have a S-kin Studio 14K Infinite Bracelet or anklet and would like to add a charm or have your bracelet or anklet adjusted or fixed, you can book a repair appointment to have your bracelet and anklet changed for $40. Repairs can only occur if you are still in the possession of the chain.
Terms and conditions:
A $50 deposit is taken at the time of your Infinite Permanent Jewelry booking and will be deducted from your final purchase on the day. Essentially you only pay for the jewelry you get. A $40 repair booking covers the entirety of your repair costs. If you would like to get an permanent anklet an additional $40 will be added. Failure to show up or cancel/reschedule your appointment more than 24 hours before your appointment time will result in a forfeit of the deposit.
All bracelets and anklets are deemed custom and once cut, there are no refunds or exchanges. All sales of Infinite Permanent Bracelets or Anklets are considered final.
Please note: We only weld with 14K Solid Gold pieces. We are unable to weld any of your existing jewelry even if it is 14K Solid Gold.
In proceeding with a booking for Infinite Permanent Jewelry you agree to all our Infinite Permanent Jewelry terms and conditions. Please find our full terms and conditions here.
GOLD FILLED VS GOLD PLATED
At S-kin Studio we only use the following materials for our gold products:

GOLD FILL
Can be worn in water
Tarnish resistant & long lasting

SOLID GOLD
Lasts forever
Most hypoallergenic
We don't use gold plated - here's why:

GOLD PLATED
Tarnishes quickly
May irritate sensitive skin
Book Your Infinite Permanent Bracelet Appointment
Frequently asked questions
CAN I WEAR MY BRACELET IN THE OCEAN, SHOWER, AND THROUGH AIRPORT SECURITY?

Absolutely! Our bracelets are made with 14K Solid Gold and are perfectly safe and durable enough to wear in the ocean and shower. The bracelets are also too fine and dainty to be detected through airport security and should not cause you any issues. We tested this ourselves and travelled overseas with multiple welded bracelets and had zero issues going through domestic and international airport security screenings.
WHAT HAPPENS IF I NEED TO REMOVE MY INFINITE BRACELET E.G. SURGERY?

If you know that you will need your bracelet removed ahead of time for a planned surgery, MIR or Xray you can come into store and we can convert your bracelet into a removable one by adding a clasp. If you would like to remove it yourself simply use a pair of scissors and cut the jump ring (which is the joining loop) off. Keep your chain as we are able to weld back onto your wrist for you or convert it into a removable bracelet.
DOES GETTING A WELDED BRACELET HURT?

Not one bit! Your skin is completely protected with a leather cover and the zap of the welding pen simply emits a one second flash when joining your bracelet together permanently.
CAN I GET A NECKLACE OR ANKLET WELDED?

Yes you can! Please send us an email at hello@s-kin.com.au with all your dreams and desires and we'll try our best to make them come true!
WHERE IS YOUR STORE LOCATED?

Our Infinite Welded Bracelets are available at our Cremorne based boutique at Level 4, 84 Cubitt St, Cremorne VIC 3121. We are one of very few locations that offer permanent bracelets in Melbourne.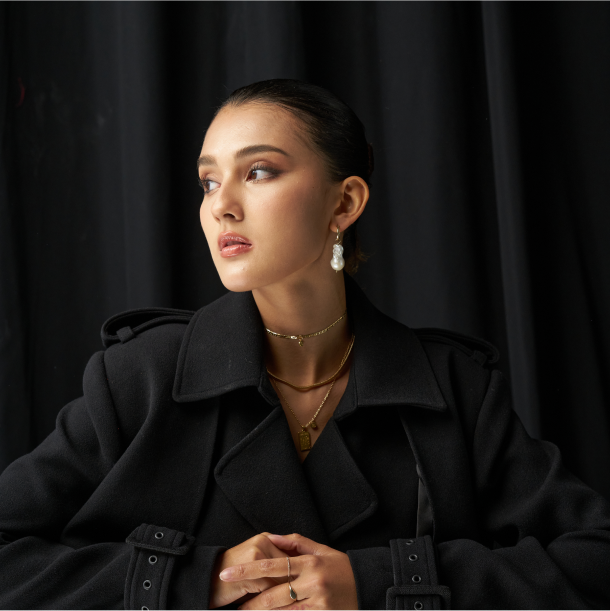 Amazing Customer Service
S-kin was amazing, they kindly were able to weld my anklet back on for me that I got in London that broke up. I highly recommend their services and jewellery.
Stunning
Loved the entire process. The studio space is a dream, staff were so friendly and helped me pick up the chain I wanted, and the appointment itself was very quick - the longest part was trying to decide between the gorgeous chain options. It's obviously very high quality and I'm really, really thrilled with it.
Love my bracelets
I have two so far and love them. Amazing quality.
Beautiful x
Such a special experience x
Thanks so much