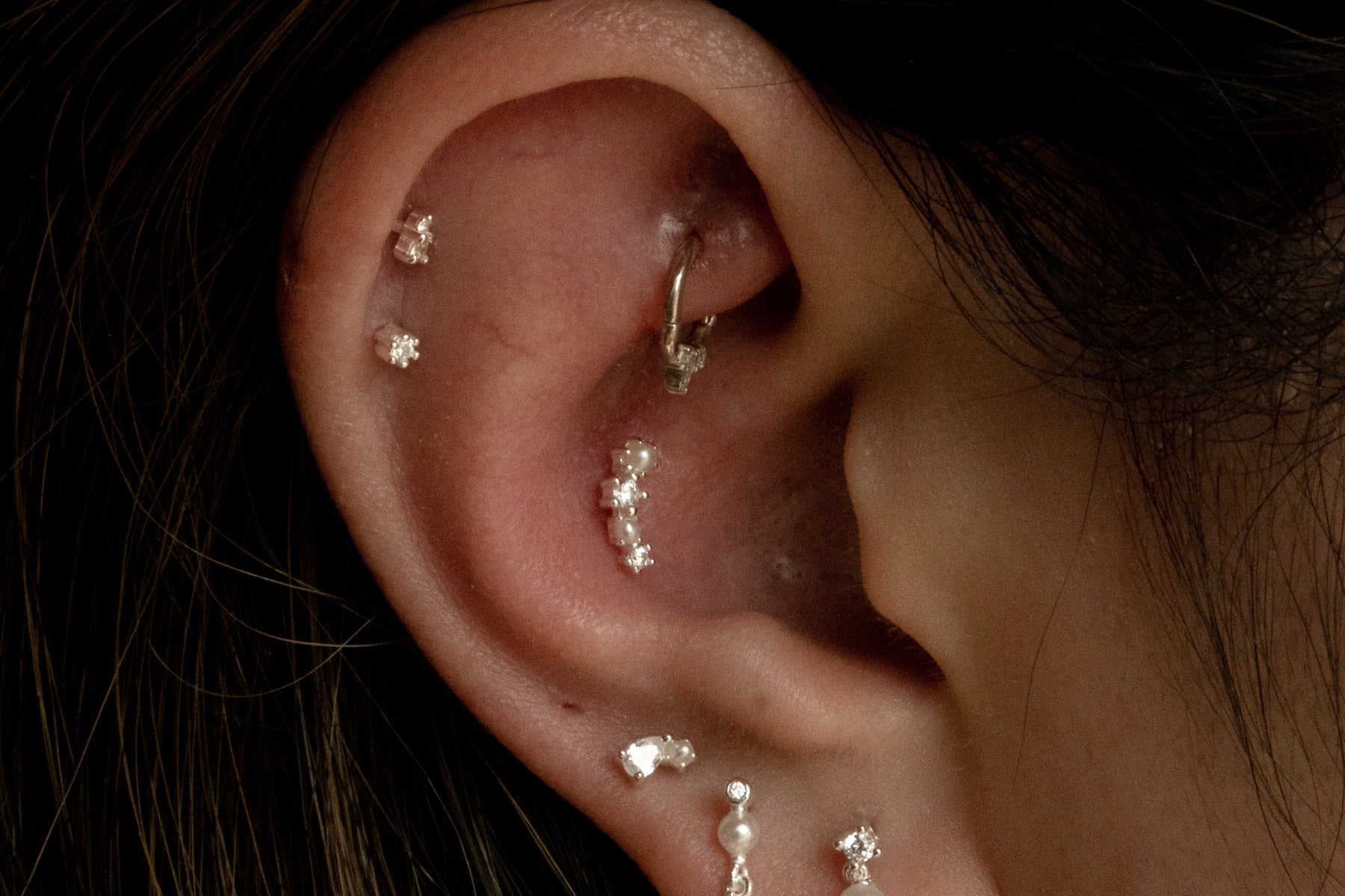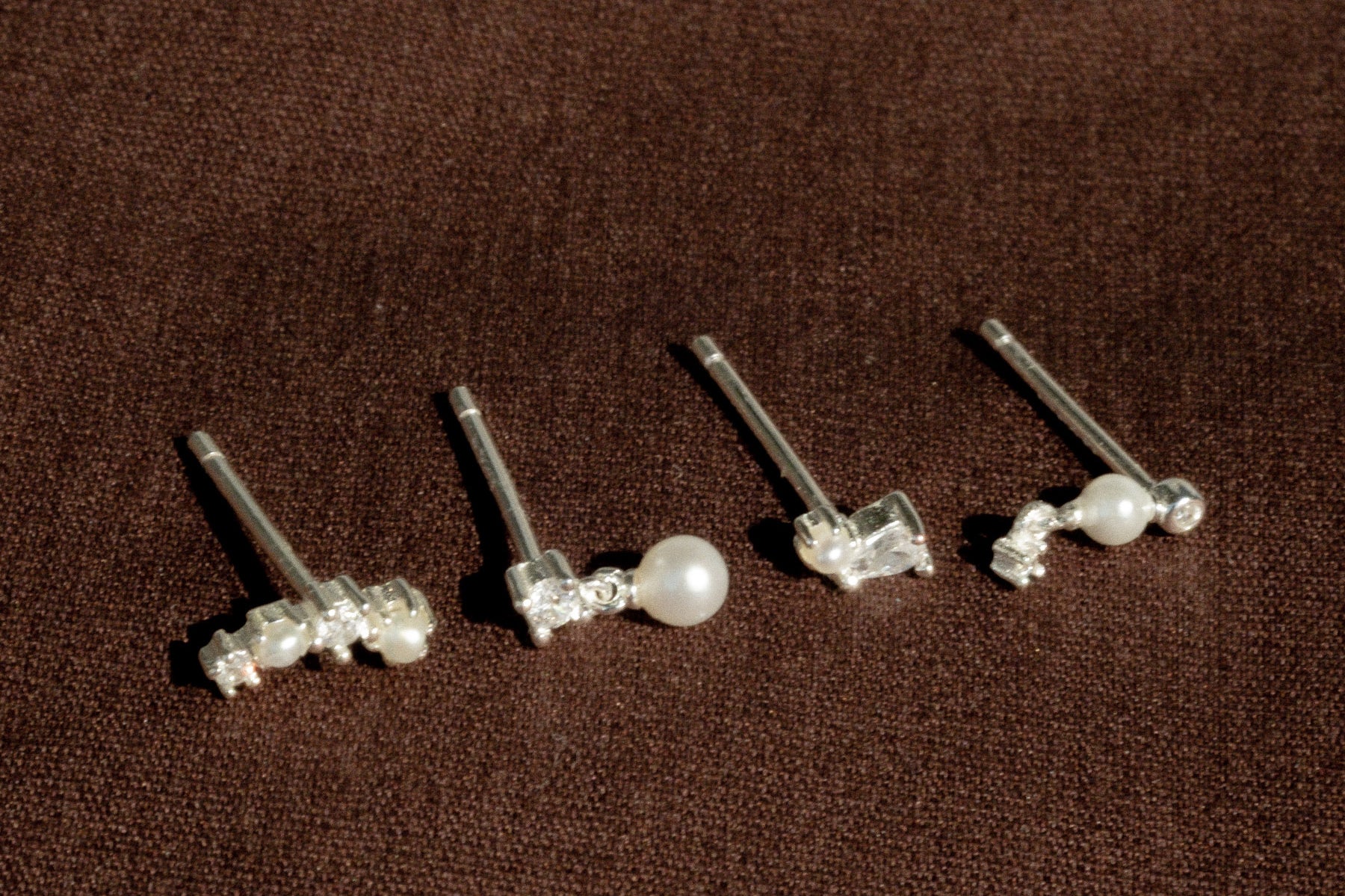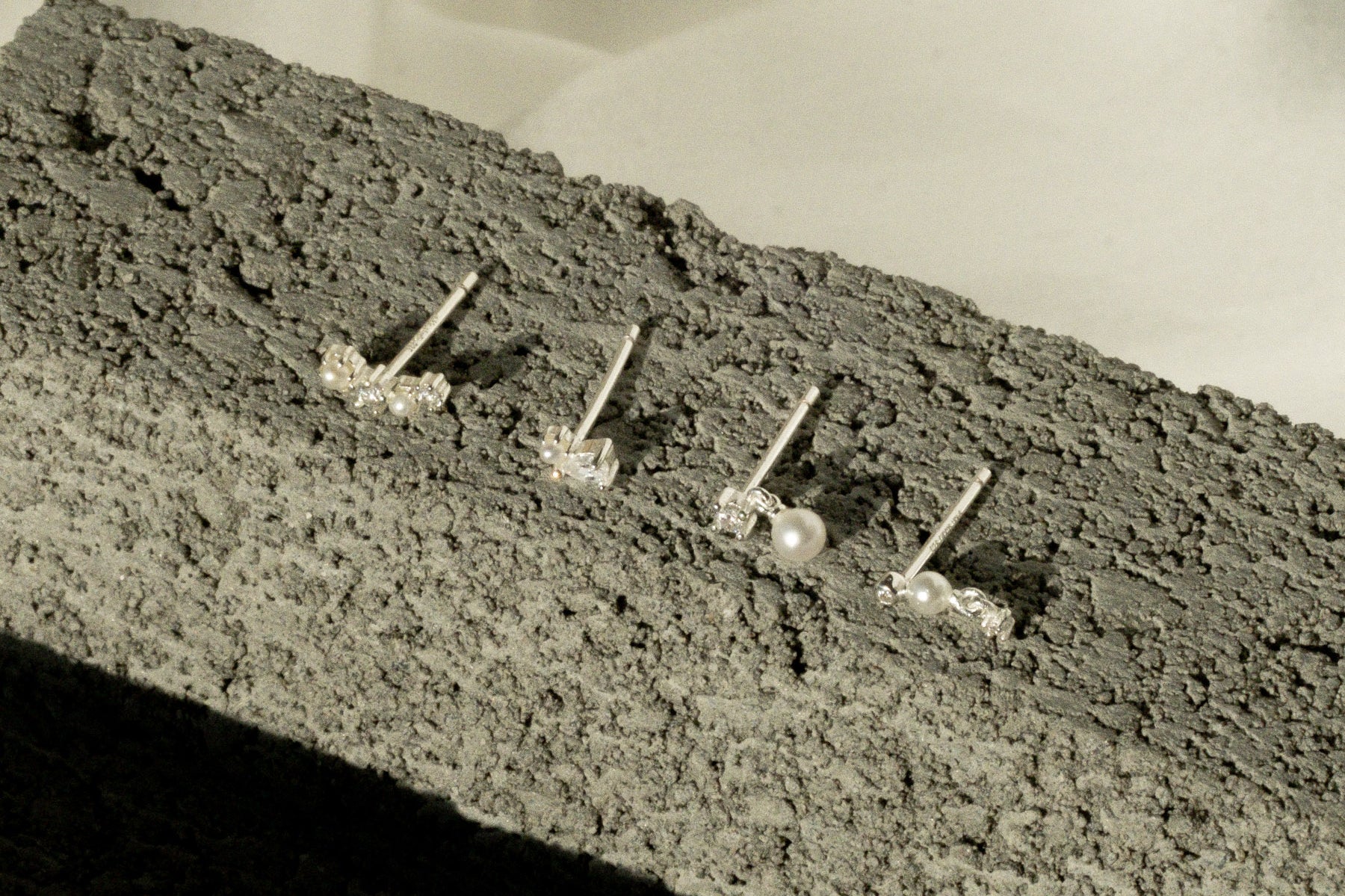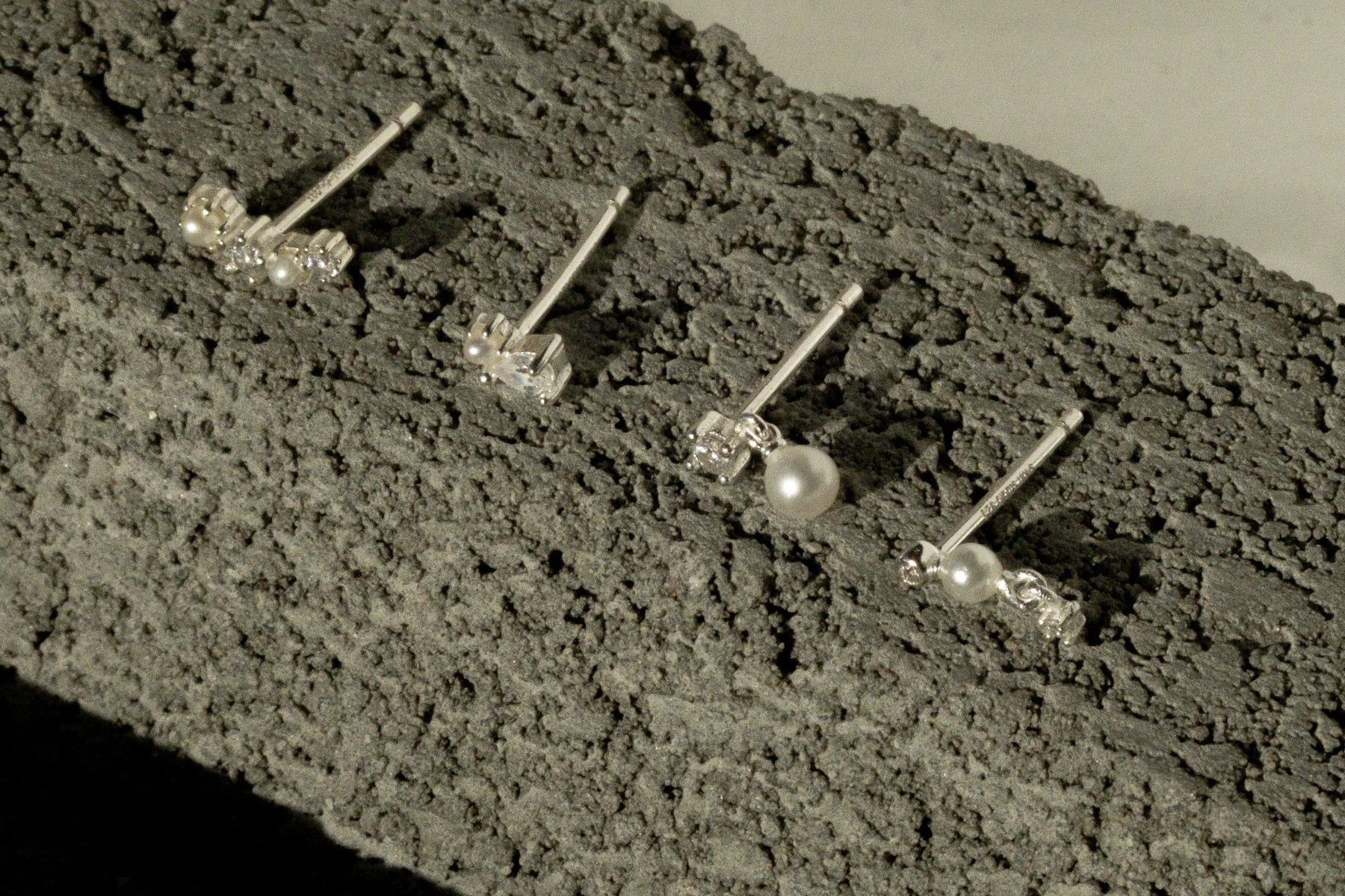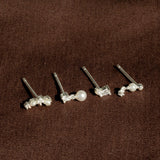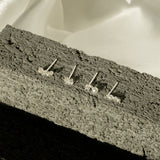 Darlene Pearl Earrings Set - Sterling Silver
Gold-filled vs gold-plated: learn more
Item is in stock
Only

3

left in stock (1 sold in last week)
Item is out of stock
Item is unavailable
Next business day dispatch from Melbourne
Product Description
These Darlene Pearl Earrings bring a touch of vintage chic to your ear curation! The tiny, freshwater pearls are secure yet delicate, and are safe even for sensitive ears. Choose between 18K gold filled or sterling silver, and even take a shower with them—they're safe! Add the perfect finishing accessory to your look!

materials & dimensions
Material: Sterling Silver
Freshwater pearls
Butterfly Backs
Safe for sensitive ears
Ethically made in our Responsible Jewellery Council certified factory
Sold as single studs - four different studs per pack
GOLD FILLED VS GOLD PLATED
At S-kin Studio we only use the following materials for our gold products:

GOLD FILL
Can be worn in water
Tarnish resistant & long lasting

SOLID GOLD
Lasts forever
Most hypoallergenic
We don't use gold plated - here's why:

GOLD PLATED
Tarnishes quickly
May irritate sensitive skin
STORY BEHIND THE DESIGN
Discover our earring sets collection designed to make ear curation easy for you. Match your style with our dainty earrings sets made for multiple piercings and style them for everyday wear with ease and never worry about whether your earrings match ever again!
Darlene Pearl Earrings Set - Sterling Silver
Frequently asked questions
WHAT IS 925 STERLING SILVER?

The 925 stamp on silver jewellery refers to the purity of the silver. Sterling silver is an alloy of silver and typically contains 92.5% of silver and 7.5% of other metals. Pure silver is very soft and malleable, this is why it is mixed with 7.5% of other metals. This ensures the jewelry will be hold it's shape and be more durable over time.
DOES STERLING SILVER TARNISH OVERTIME?

Sterling Silver will slightly dull over time but it should not tarnish with proper care. Much like many other materials, it is prone to collect dust, dirt and sweat over prolonged use. To restore the silver to its shine, use a polishing cloth (special type of cloth, or a simple aluminium, baking soda, and water solution to cleanse and get rid of the gunk on your sterling silver jewelry.
CAN I WEAR STERLING SILVER IN THE SHOWER, TO SLEEP OR IN THE OCEAN?

You sure can! Sterling Silver is tarnish resistant and does not wear or tear when worn in water. We do however recommend taking your jewelry off if it contains any precious gemstones to avoid loosening or losing them! We also recommend cleaning your jewelry on a regular basis to maintain shine and remove grit.
IS STERLING SILVER SUITABLE FOR SENSITIVE SKIN?

Definitely! Sterling Silver is hypoallergenic and suitable for sensitive skin. We never use any nickel in our jewelry so you can be confident that the 925 Sterling Silver we use contains zero nickel to cause irritation.
WHERE IS YOUR STERLING SILVER SOURCED FROM?

All our bespoke designs are crafted in our certified ethical factories in Mumbai, India were they support a predominantly female workforce with a living wage. Many of our components are also sourced from certified ethical & sustainable manufacturers based in the USA, Italy and of course, Australia!
HOW DO I TAKE CARE OF STERLING SILVER?

Sterling silver is prone to tarnish and dull over time so it is important to use a silver polish cloth to wipe and clean your jewelry regularly. Keep your sterling silver away from skincare, detergents and perfumes to avoid erosion. For a deep cleanse, use gentle toothpaste, or mix baking soda and water together and wrap your jewelry in aluminium foil for 5-10mins before gently wiping it away, rinsing with water and patting it dry.