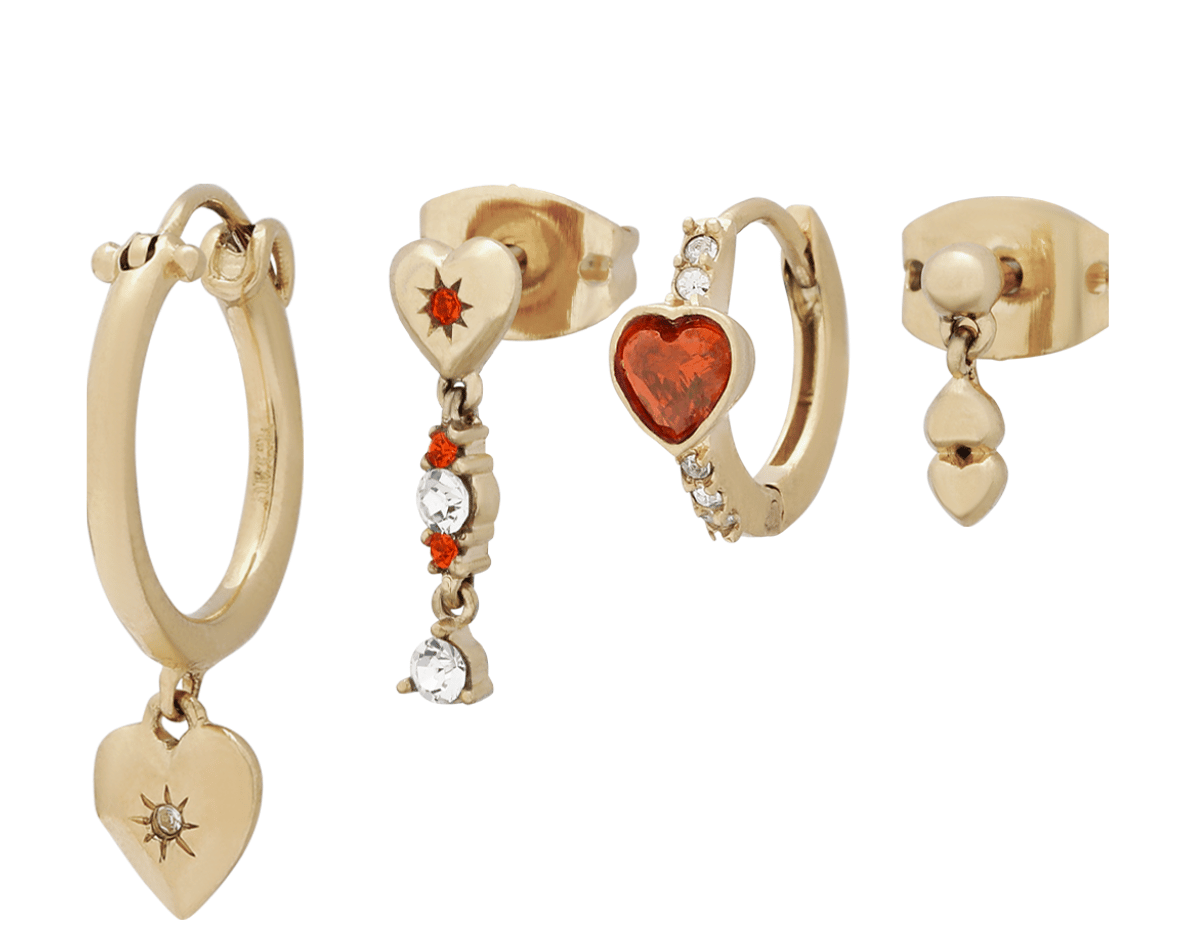 Gold-filled vs gold-plated: learn more
Item is in stock
Only

0

left in stock (1 sold in last week)
Item is out of stock
Item is unavailable
Next business day dispatch from Melbourne
Product Description
This cute Aiko Hoops Set features our favourite Aiko Heart Hoops and selection of minimal heart inspired earrings perfect to create your dream stack.
materials & dimensions
Aiko Hoop: 15mm x 15mm
Heart Hoop: 10mm x 10mm
Heart Dangle Stud: 13mm x 4mm
Double Mini Heart Stud: 8mm x 2.2mm
Material: 18K Gold Fill or Sterling Silver
Latch hoop fastening or Butterfly Backs
Sold as single studs, 4 earrings in each pack
GOLD FILLED VS GOLD PLATED
At S-kin Studio we only use the following materials for our gold products:

GOLD FILL
Can be worn in water
Tarnish resistant & long lasting

SOLID GOLD
Lasts forever
Most hypoallergenic
We don't use gold plated - here's why:

GOLD PLATED
Tarnishes quickly
May irritate sensitive skin
STORY BEHIND THE DESIGN
Discover our capsule earring packs designed to create the perfect matching ear stack. Inspired by some of our most loved gold filled earrings, style them for everyday wear with ease and never worry about whether your earrings match ever again!