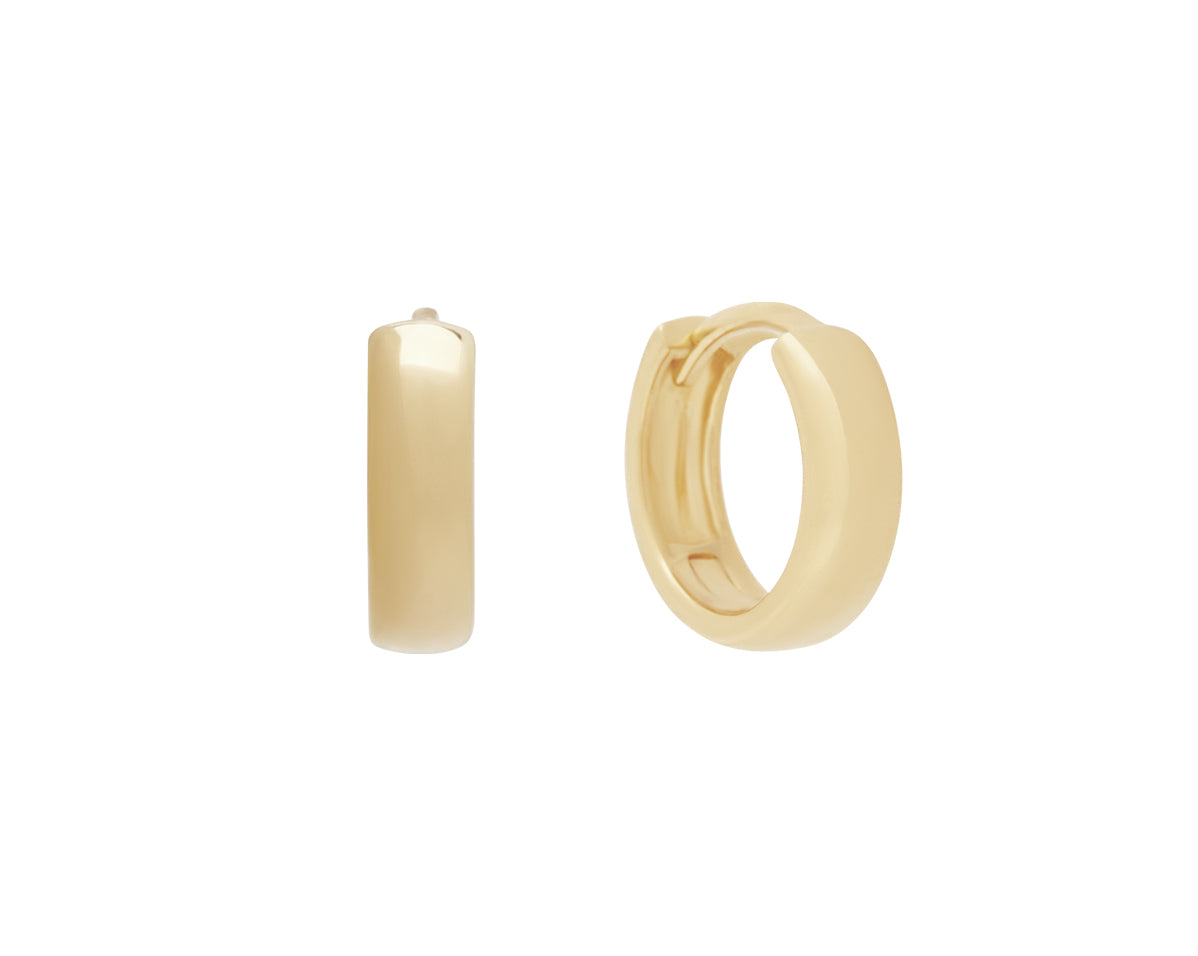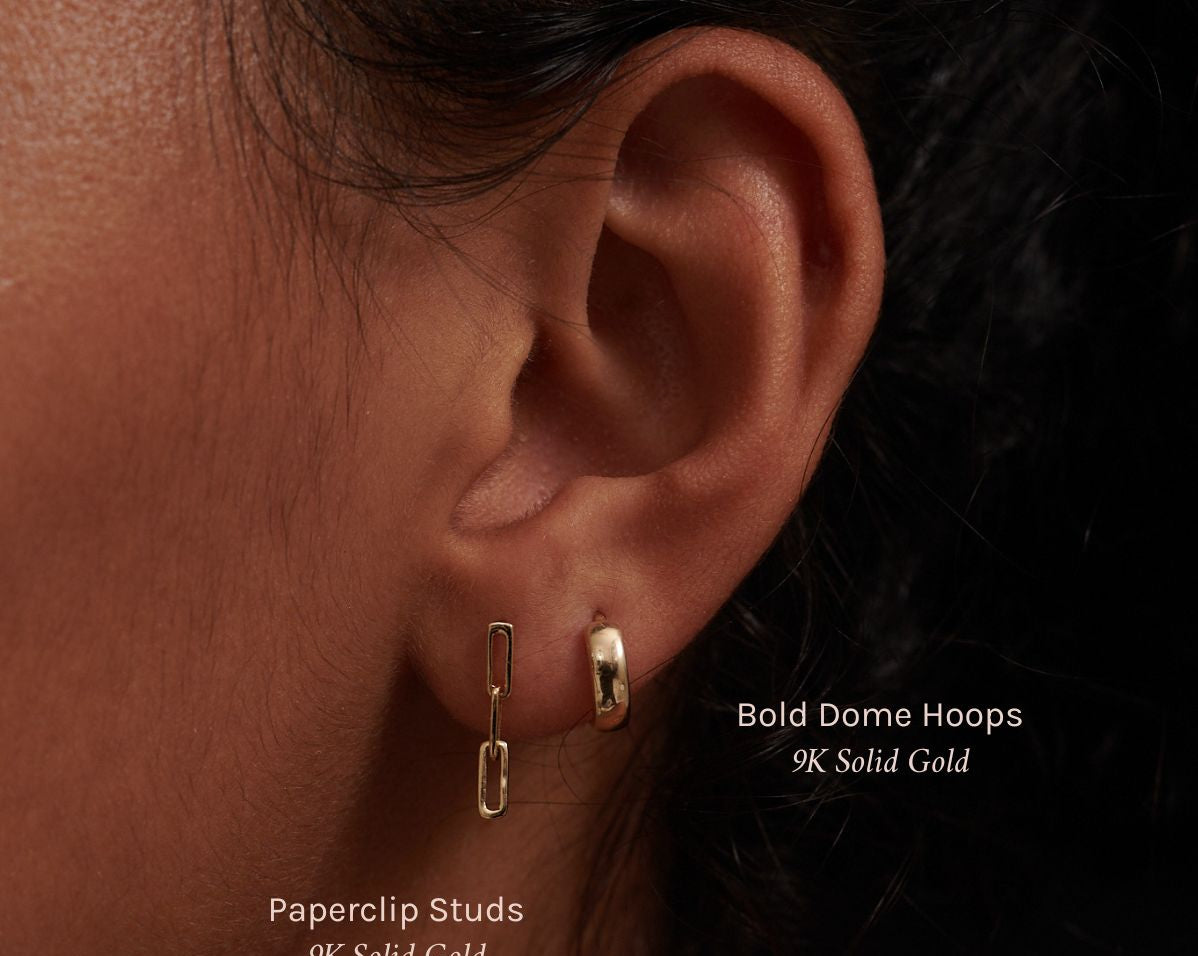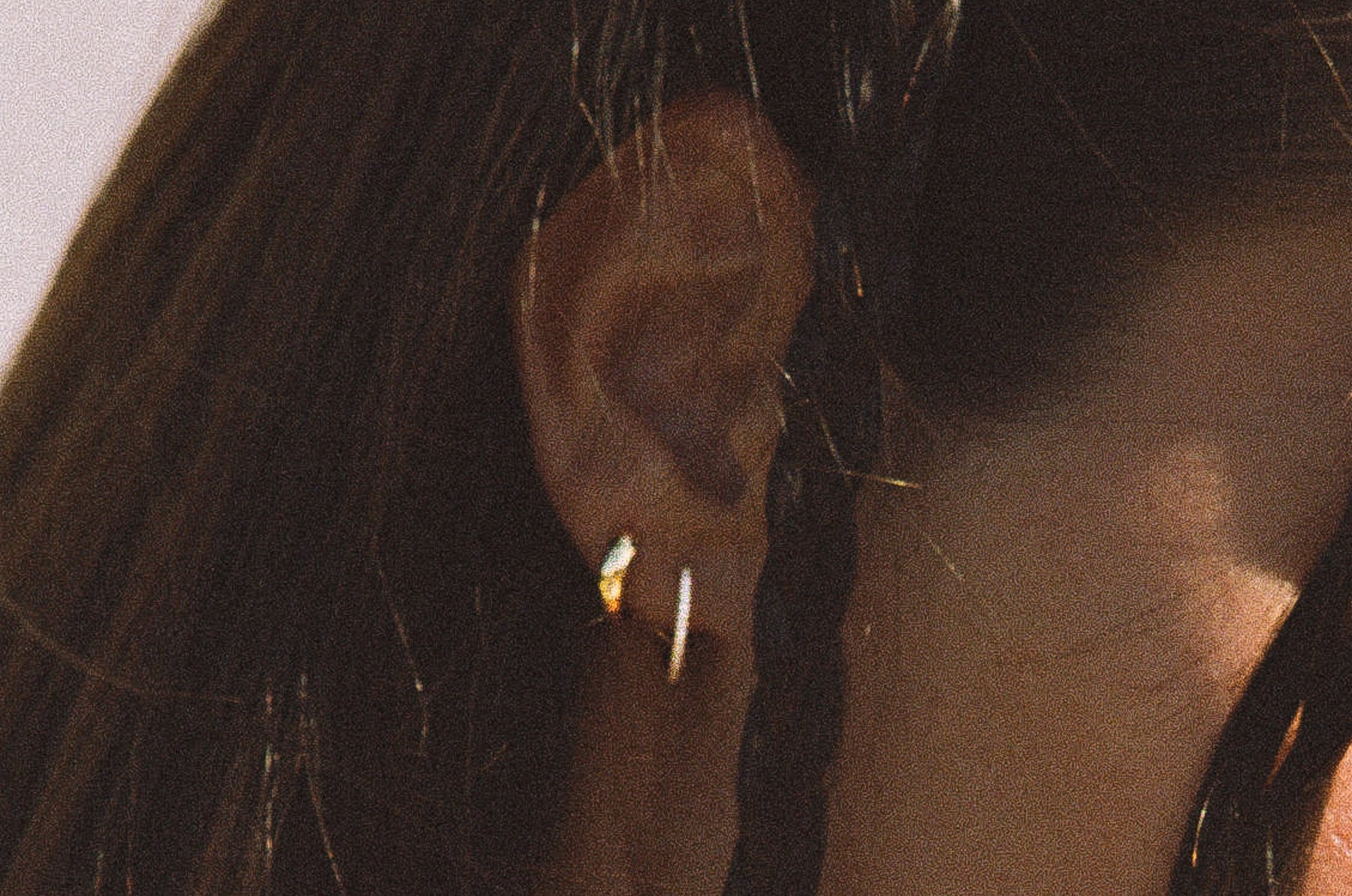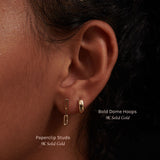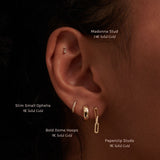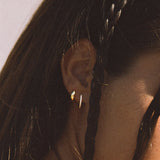 Solid Gold Bold Dome Hoops
Gold-filled vs gold-plated: learn more
Item is in stock
Only

0

left in stock (1 sold in last week)
Item is out of stock
Item is unavailable
Next business day dispatch from Melbourne
Product Description
Go bold or go dome - our Bold Dome Hoops are a more luxe way to add to your minimal stack. Love a good hoop? She won't disappoint, especially in our everlasting 9K Solid Gold finish.
materials & dimensions
Thickness: 3mm
Size: 10mm
Click fasten huggie hoops
Ethically made with recycled gold
GOLD FILLED VS GOLD PLATED
At S-kin Studio we only use the following materials for our gold products:

GOLD FILL
Can be worn in water
Tarnish resistant & long lasting

SOLID GOLD
Lasts forever
Most hypoallergenic
We don't use gold plated - here's why:

GOLD PLATED
Tarnishes quickly
May irritate sensitive skin
STORY BEHIND THE DESIGN
Inspired by minimal jewellery and a 'barely there' aesthetic, wake up & feel put together with our selection of everlasting Solid Gold jewellery.
Solid Gold Bold Dome Hoops
Frequently asked questions
IS SOLID GOLD GOING TO IRRITATE MY SKIN?

We recommend solid gold for all our customers that experience any skin sensitivities to gold plated or gold filled jewelry. Solid Gold is considered hypoallergic meaning it is highly unlikely you will experience irritation. Solid Gold is also known to last the test of time which means you can look forward to comfortably wearing your Solid Gold pieces for many years to come!
WHAT DOES 14K SOLID GOLD ACTUALLY MEAN?

Pure gold is 24 karat, this means that 14 karat gold contained 14 parts gold (58.5%) and 10 parts alloying metal. We have chosen to use 14k solid gold as it is biocompatible making it suitable for new piercings and sensitive skin. However, there is enough alloy to ensure it is still sturdy and not too soft. The higher the karatage, the softer the metal & more prone to bending & scratching.
CAN I WEAR SOLID GOLD INTO THE SHOWER, TO BED OR INTO THE OCEAN?

Absolutely! Solid Gold can withstand all the above mentioned elements. However you will need to regularly clean your piece to maintain shine. For pieces that have diamond, moissanite or cubic zirconia stones we recommend keeping them out of water as to avoid loosening or losing your precious jewels.
WHY IS SOLID GOLD SO EXPENSIVE?

Solid Gold is a scarce and difficult material to source and extract. Unlike many other materials and metals, solid gold does not readily oxidise and is extremely durable over time. With care, solid gold can last a lifetime! The higher the karatage the purer the gold and the more expensive it will be.
HOW DO I KNOW I RECEIVED A SOLID GOLD ITEM?

9K Solid Gold pieces are hallmarked with a '375' engraving. 14K Solid Solid Gold pieces are are hallmarked with a '585' engraving and 18K Solid Gold will have a '750' engraving. These are standard stampings across the industry and contrast with our Gold Fill marking which will read either 9K GF or 18GF.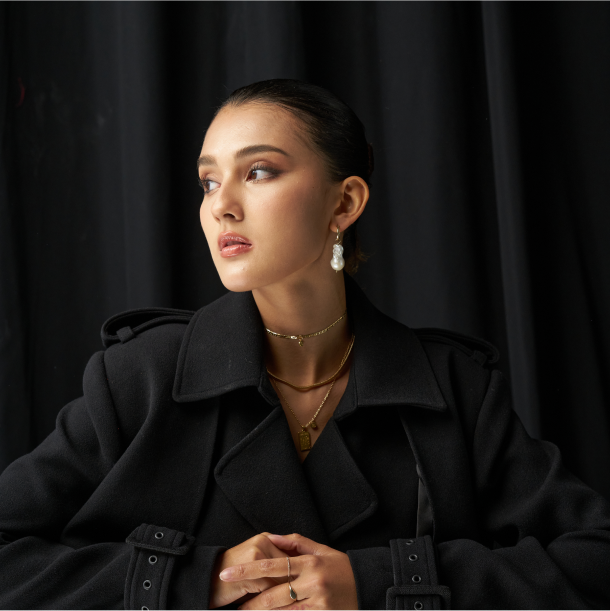 Perfect thick huggie hoops
Love love love these! Perfect for lobe stacking with other s-kin studio earrings. So glad I purchase these just before they sold out. Would highly recommend these for a change-up to your simple gold ear stack.